meet our awesome team
if you've visited us at Mother Juice you know the heart and soul behind what we do is our MOJU family. Meet SOME of our favorite people here, to meet the rest - stop on by!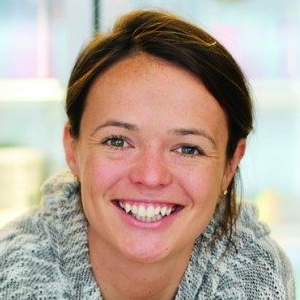 Ellen Fitzgerald
Ellen loves everything (well almost everything) about running a small business but her fave part is the energy she gets from working with people who are passionate about plant powered foods, happy minds, and a healthy planet. She started her first business when she was 8 years old -- selling spray painted pine cones (lol, yaaa) to her neighbors in Milton, MA. She now lives in Hingham, MA with her husband and two little boys. They love all things outdoors and bringing the boys to the city to visit MoJu.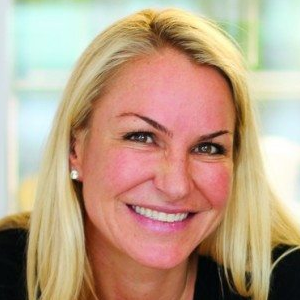 Laura Baldini
Laura grew up in Concord, MA with her three siblings and many pets along the way. She earned her Bachelor of Fine Arts in photography at Arizona State and went on to earn both a Real Estate studies degree from Boston University and her MBA from Suffolk University. Laura has always been health conscious but 7 years ago had a bad bout of asthma and turned to juicing to fix it. As fate would have it, she found Ellen on Facebook and learned about her Kickstarter for Boston's first cold pressed juice truck and the best internet friendship and partnership began. From there, the rest is Mother Juice history. Laura resides in Boston and loves all things MOJU, mermaids and plants.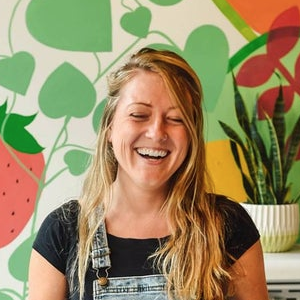 Rachel Pugliares
Rachel handles all things MOJU- from cleanses, catering, events, daily operations, staff communication you name it! Rachel grew up on the North Shore of Massachusetts and lived in Vermont for 6 years where she adopted her love of health food and wellness. Rachel moved back to her roots and now lives in Newbury, MA with her husband and puppy Leo 🙂 In her free time, Rachel loves hanging out with her long time friends, spending time at the beach, seeing live music, walking Leo, and doing yoga.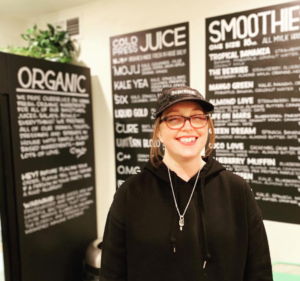 Marlena Massaro
Marlena is our head chef and manages our production kitchen in Harvard Sq. She is the woman behind all of the delicious raw treats and vegan baked goods you'll find at MOJU. She joined MOJU in 2016 and has helped us expand and open all of our locations. When she isn't at Mother Juice, you'll find her at home baking and checking out the city's newest restaurant additions. She loves street art, funky hats, matcha and patterned stretch pants.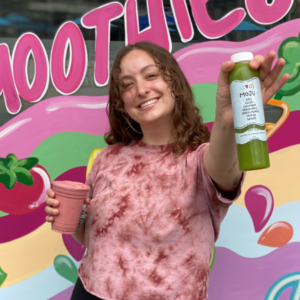 Madison Nottke
Madison started at Mother Juice in 2018 and is currently the event and catering manager for the company. Her love for fresh, plant-based food and a team that feels like family makes her time at work especially enjoyable. Outside of Mother Juice, Madison enjoys spending time outdoors, traveling to see music and playing with her cat Clementine.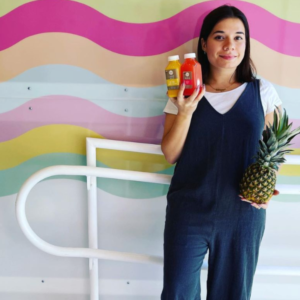 Arianna Hawkins
Arianna is the Manager of our Harvard Sq. location! She loves serving the customers Mother Juice draws in and working with the wonderful staff as well. After graduating from college with a degree in Business and Hospitality, working at Mother Juice was the perfect next step. She had always wanted to see first hand how a small business operates and grows, that combined with a love for food and cooking made MOJU the best opportunity!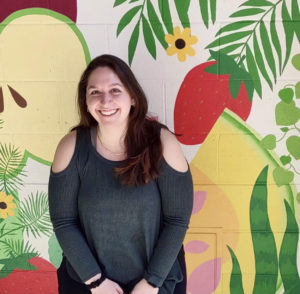 Airieanna Lane
Airieanna is the Manager at Newbury St! Her love for preparing good food that feels good to people began in 2017, and then she found her way to Mother Juice in 2019. When she isn't at Mother Juice, you'll find her cooped up on a computer freelancing as a Graphic Designer, baking goodies for loved ones, or trying out the hottest food spots in the city.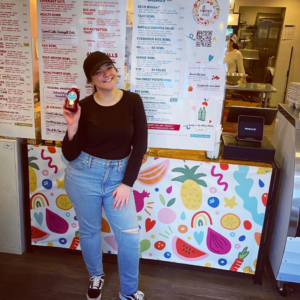 Lizzy Sutherland
Lizzy is co-manager for our High Street Place location. After a long tenure in big box retail, Lizzy knew she wanted to work with a small, women-owned business that felt like family. A Florida native and avid traveler, Lizzy moved to Boston in the fall of 2021 and immediately felt drawn to Mother Juice. When she's not slinging smoothies, Lizzy loves hiking nearby trails with her pup, Siena.
Jade Fontes
Jade is the manager of our Boston Public Market location! A Boston native currently in college to become a human resource manager. She loves interacting with people and taking great care of others. Fitness and health has become one of her biggest interests for the last 3 years. Jade enjoys journaling , watching Boston sports and spending quality time with family and friends .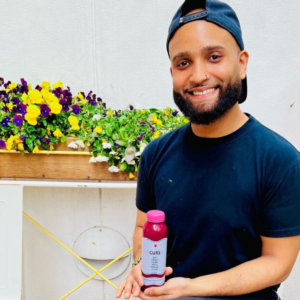 Jam Fontes
A native Bostonian, grew up in a family where food was always the centerpiece of every function and gathering - that's where his passion for hospitality comes from. Jam is co-manager of our Newbury St. location. Over the last ten years Jam has managed a variety of specialty coffee shops, bakeries and plant-based restaurant operations. During the summer you can catch him in his garden writing poetry or at Duxbury Beach soaking up with sun.

36781
Kale Yeah

90110
Overnight Oats

31965
Taco Bowl

67842
Acai Bowl
Nice things they say
Everything is good here!!! MoJu has the best selection of juice and healthy eats of any place you will find in this area. The staff are friendly and keep the place very clean. It has the perfect vibe!
Nice things they say
Amazing food! Tried several other bowl places , this is the best. The food is very fresh , quickly prepared and wonderful service as well. Would definitely recommend .
Nice things they say
The new meal boxes are a dream. It was so nice open the fridge to find so many zero effort choices for snacks and meals. I kept forgetting I had it, so when I went to browse the fridge, it was amazing to see more than string cheese as an option. haha! I've been a MoJu juice customer for years, but these boxes may become a new habit. 🙂